First LMU Focus Group With Non-Specialist Audience
"The Role of Public Policy in Reshaping Culture"
18.12.2017
The first RE.CRI.RE focus group in Germany was held at the Technische Universität München (TUM) on the 15th of December 2017. The focus group assumed the task of presenting and discussing "Policy Upon Culture" from the Re.Cri.Re framework with a small group of non-specialist audience.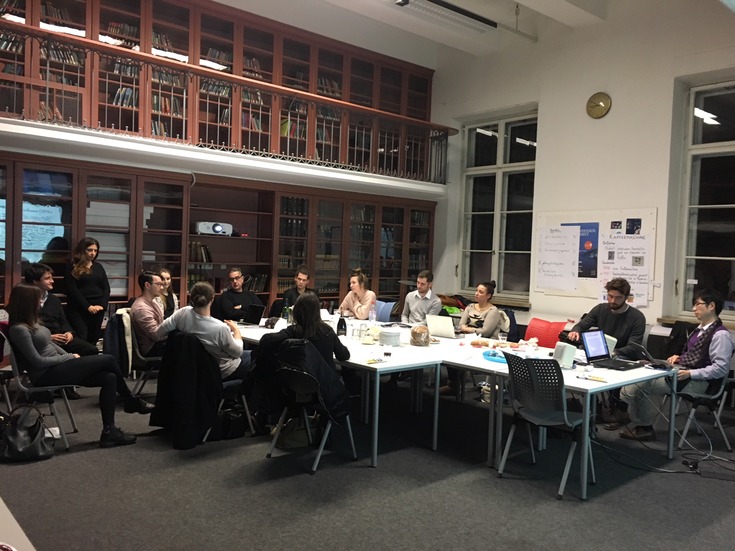 It aimed to promote the understanding of the Re.Cri.Re framework, and to exchange ideas on how the framework for policy making could be implemented. From the feedbacks of the participants, the research team would be able to adjust the presentation of the framework for the sake of its efficacy in implementation. There were fifteen participants, including the presenter Fiorella Battaglia, coordinator of the LMU team, and the organiser.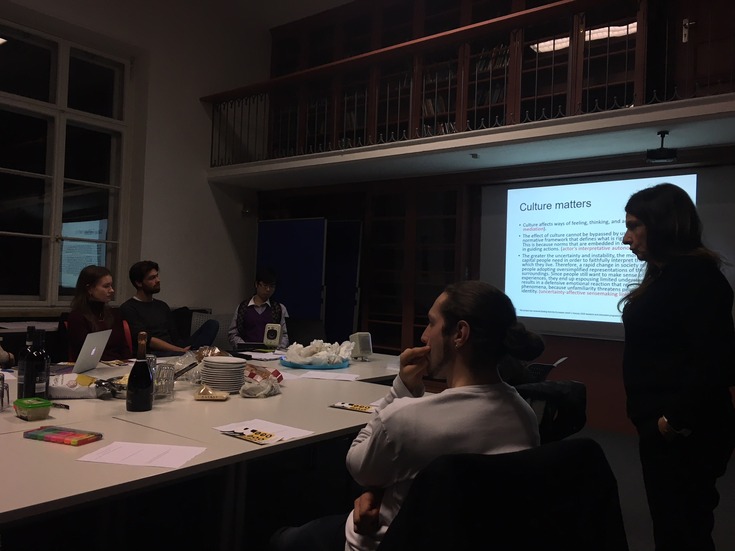 Fiorella Battaglia presented the objectives of the current stage. The LMU team plans a delivery of the final report by the beginning of May. In order to achieve this, the team must validate the practical efficacy of the guidelines. It is emphasised that the project deals not with economic issues, instead, it aims to investigate how people feel, think, act after the crisis in the EU. Crisis is in turn explicated as not only economical, but also cultural.